Product Description
2022 JCB Heavy Duty Truck Diagnostic JCB Electronic Service tool with JCB Service Master 4 V1.73.3 or V22.7.2
1. Lastest Software Version: V22.7.2 (2022.08)
2. Language: English, French, German, Italian, Portuguese, Spanish
3. Update By Email
Description:
JCB Electronic Service Tool diagnostic interface is used for fast and effective fault finding, check maintenance standards, see if the machine has been abused, view and change machine set up data, flash ECUs with the correct data files. You can reset EMS hours, edit speed limiters and use other functions what require special unlock.
JCB Service Master is a gateway application allowing a large number of Vehicle Support Applications to be linked using one familiar interface. The interface acts as a graphical tool for selecting the target vehicle from a groups of Vehicle Families and triggering the particular Service Tool Application desired. This removes the need for a user to 'remember' every individual service tool available and select which one if intended for a particular machine.
The JCB Service Master also provides several key features that will accompany all JCB projects, a Multi Language editing tool that provides a means of individual text string translation for all JCB Applications and a means to select a localised language translation for the each JCB Application.
JCB Electronic Service Tool Feature:
1. Reads fault codes and ranks them in order of importance.
2. Calibrates, parameterize ECM and program blocks.
3. Conducts dropping service intervals.
4. Compatible with software JCB Service Master 4 (2019).
5. It works with CAN protocol in OBD II system.
6. It is provided with instructions for use, repair and diagnostics of vehicles JCB engines and Isuzu, Deutz, Cummins.
7. Full original JCB repair and service manuals and bulletins
8. JCB spare parts for all markets
9. Programming special parameters (order separately)
10. Supported languages: English, German, Spanish, French, Italian, Portuguese.
JCB Service Tool Supported Models and Engines
Agricultural models:
1. Fastrac Tractors (2000-3000, 3000 Series
2, 3000 Series 3, 3000 Series 4, 7000 Series, 8250 Series 1, 8250 Series 2, 8000 Series 3), 2. Telescopic Handlers (2007-, 2007+, Tier 4, 525-60 Compact Loadall),
3. Wheeled Loading Shovels (Large, Large 2012+, Compact (Tier 4 CWLS), Medium (411, 413 ,417, 418S Tier 4i)
4. Telemasters (TM180/220, TM310, TM320)
Construction models:
1. Backhoe Loaders,
2. AMS/DECU Machines (Tracked (JS/JZ/JZ70), Wheeled),
3. Compact Excavators (Mini/Midi) (801-8065, 8080-8085,65R1-86C1),
4. Telescopic Handlers (2007-, 2007+, Tier 4, 525-60 Compact Loadall),
5. Skidsteer Loaders (Robot, Other), Teletrucks (Tier 4),
6. Wheeled Loading Shovels (Large, Large 2012+, Compact (Tier 4 CWLS), Medium (411, 413 ,417, 418S Tier 4i)),
7. Telemasters (TM180/220, TM310, TM320)),
8. Articulated Dump Trucks, Vibratory Compactors (Tier 3, Interim Tier 4, VMT380/430),
9. Rough Terrain Forklifts (Tier 2/3 RTFL, Tier 4 RTFL), 10. Teletruks (Tier 4).
Waste models:
Telescopic Handlers (Tier 3, Tier 4).
Engines:
1. Dieselmax and Dieselmax 672 (IPU, OEM Base, G Drive),
2. Ecomax (IPU, OEM Base, G Drive), Kohler TCR Engine.
3. Generators: G46X/QX, G141X/QX, G165S/QS, G200S/QS, G220S/QS.
Package including:
1.Data Link Adapter
2.USB cable
3.9-pin Deutsch adapter
4.6-pin cable
5.JCB Service Master Diagnostic Software CD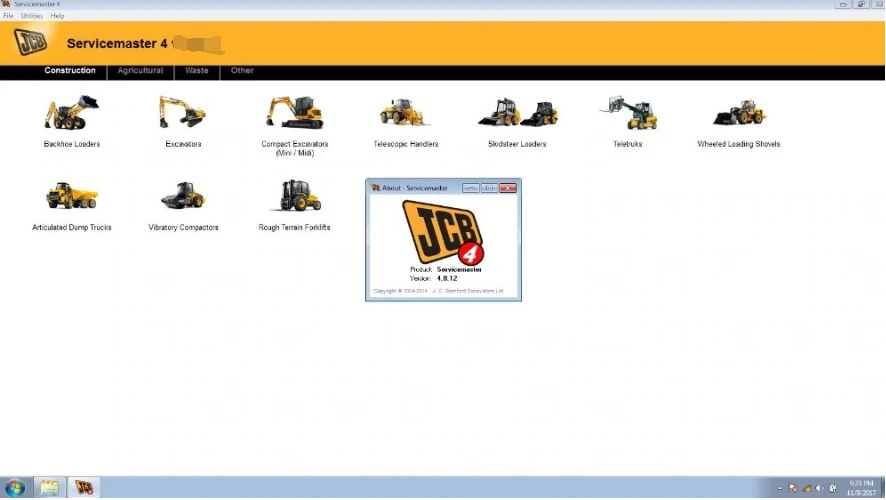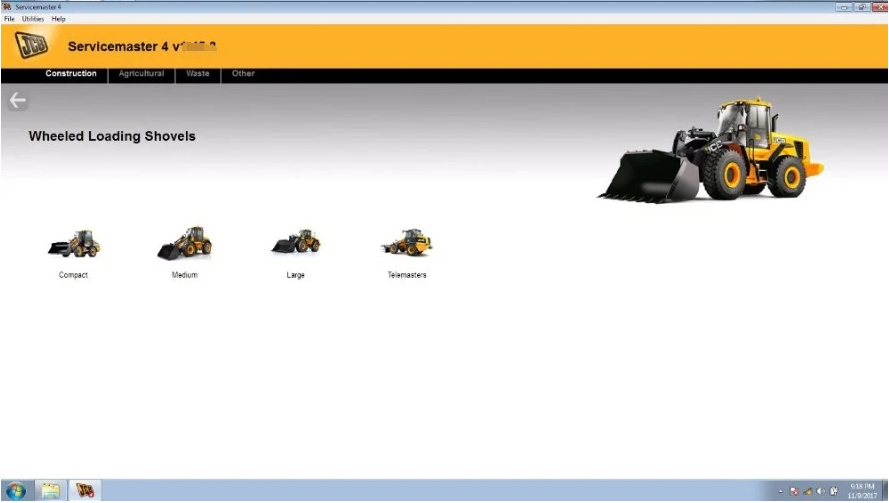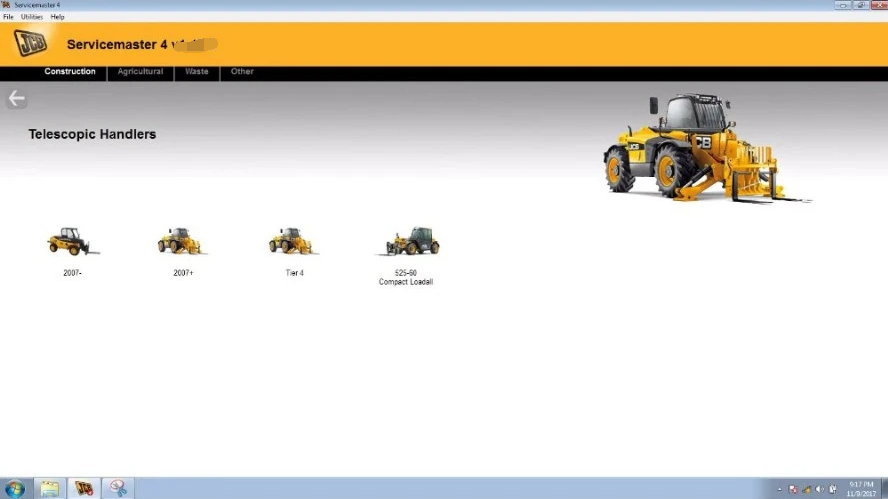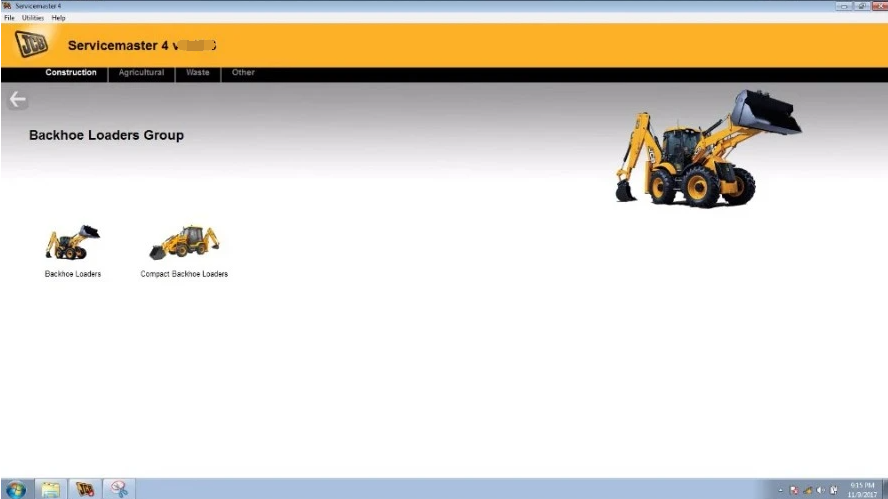 Please feel free to contact us ,If you have any question:
Email:
Sales@obd2.ltd
Whatspp: +8613632856735

Shipping Terms:
a) Items will be sent to all the countries over the world. This package will be sent by DHL, Fedex, EMS, UPS, USPS, Singapore Post or E-Packet .
b) Items will be checked carefully before sent out.
c) We will use air bubbles to wrap the items carefully.

Shipping Time:
a) Ships within 48 hours on working days after received the payment.
b) The shipping time is about 5-7 days via DHL, UPS, 5-10 days Via Fedex, 7-10 days via EMS, 7-30 days via USPS, Singapore Post or E-Packet to Worldwide
Note: We hope it arrive on time but since this is an international delivery, shipping time will be highly depended on the courier company and local customs/duties. Thank you for your understanding.
Return Policies:
Returns will be allowed only with prior authorization, and must be made within 30 days after package delivery.
Item conditions that allow returns Brand new Item, returns must include all accessories, Items must include original packaging
Other cases are as follows:
(1) When the item is defective, the item was sent in error, damaged in transit, or otherwise defective,It can not work once you receive it. In this case we allow returns. We bear the shipping cost.
(2) When you buy the wrong item, the item doesn't fit, or you don't want the item, the item you return need to be brand new. you need bear shipping costs.

Contact Us:
Our Email sales@obd2.ltd 24 hours 7 days
And if nobody answer you online in time sometimes,do not worry.leave us a message or write down your desires,we will contact you as soon as possible.
Attention: PLZ leave your telephone number and address in detail when you take order in our website, it is very important to ship your order. (Customers from Brazil PLZ leave your Cutsom ID also, thanks!)