Product Description
V2020.03 BMW ICOM A2+B+C BMW Diagnostic & Programming Tool With Lenovo X230 Laptop
Lots of customer encounter setting problem when using BMW ICOM A2+B+C diagnosis, so we recommend this bundling sale for those customer who want once get in hand then can use it directly. We will install and activate for you ready to use. What's more, this package offer saves you money than buying
Second Hand Laptop Lenovo X230
Specification:
Brand: Lenovo
Condition: Used
Type:Laptop/Notebook
Screen Size:12.5
Processor Type:Intel (R) Core(TM) I5-3320M CPU
Processor Speed:2.6GHz
Memory: 4GB
Hard Disk:500G HDD or 500G SSD
Main Features :
1.Support Multi-language:
American English, British English, German, Spanish, French, Italian, Polish, Portuguese, Turkish, Czech, Swedish, Dutch, Indian, Greek, Russian, Japanese, Korean, Thai, Simplified Chinese and Traditional Chinese
2.Software Version:
Newest V2020.03
3.Support Vehicles:
For BMW Cars, For BMW Motorcycle, For Rolls-Royce, For Mini Cooper
4.Support for BMW All Series Diagnose and Programming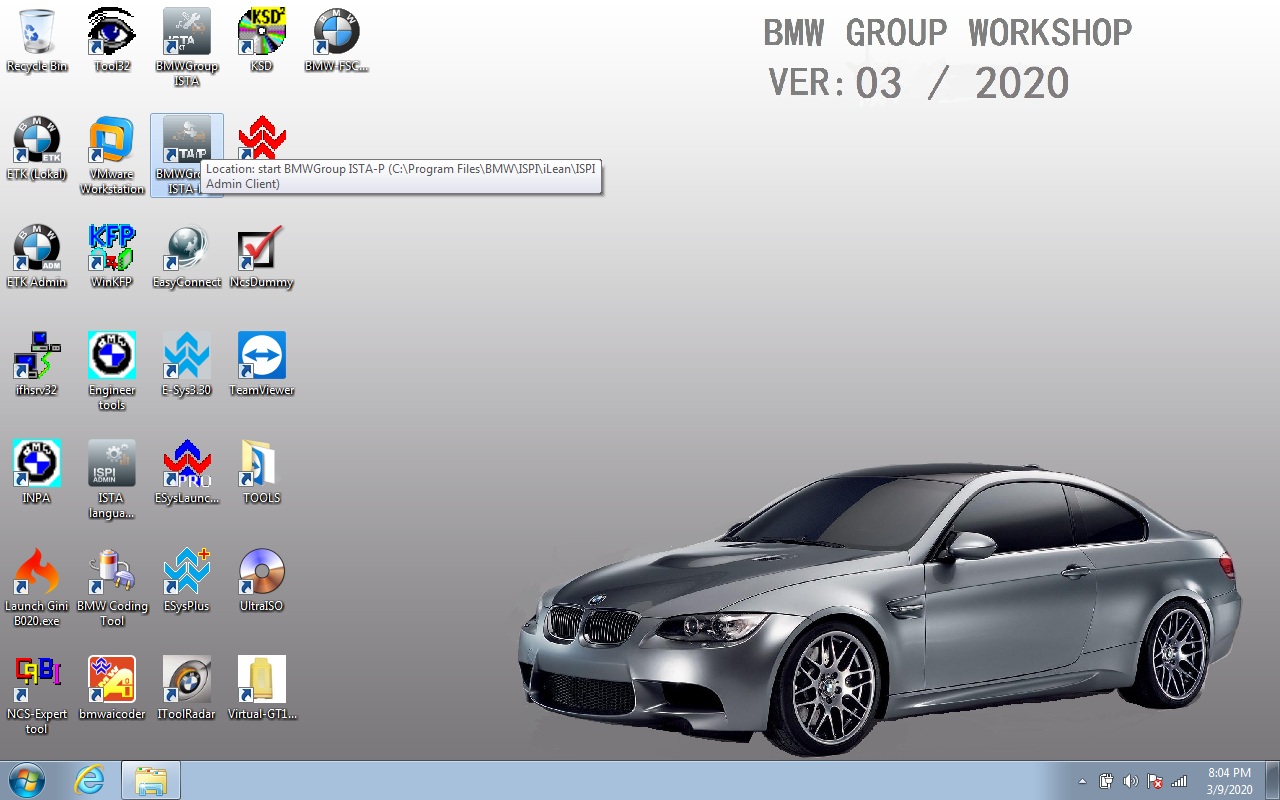 Software Version :
V2020.03
ISTA - D:
4.21.31,with SDP Programming Database 4.21.32
ISTA - P:
3.67.0.000 with Engineer Programming,supports the programming of BMW motorcycles and electric vehicles can program F/G/I/K chassis for car (through the ICOM, not other cable )
Vin: V2020.1.15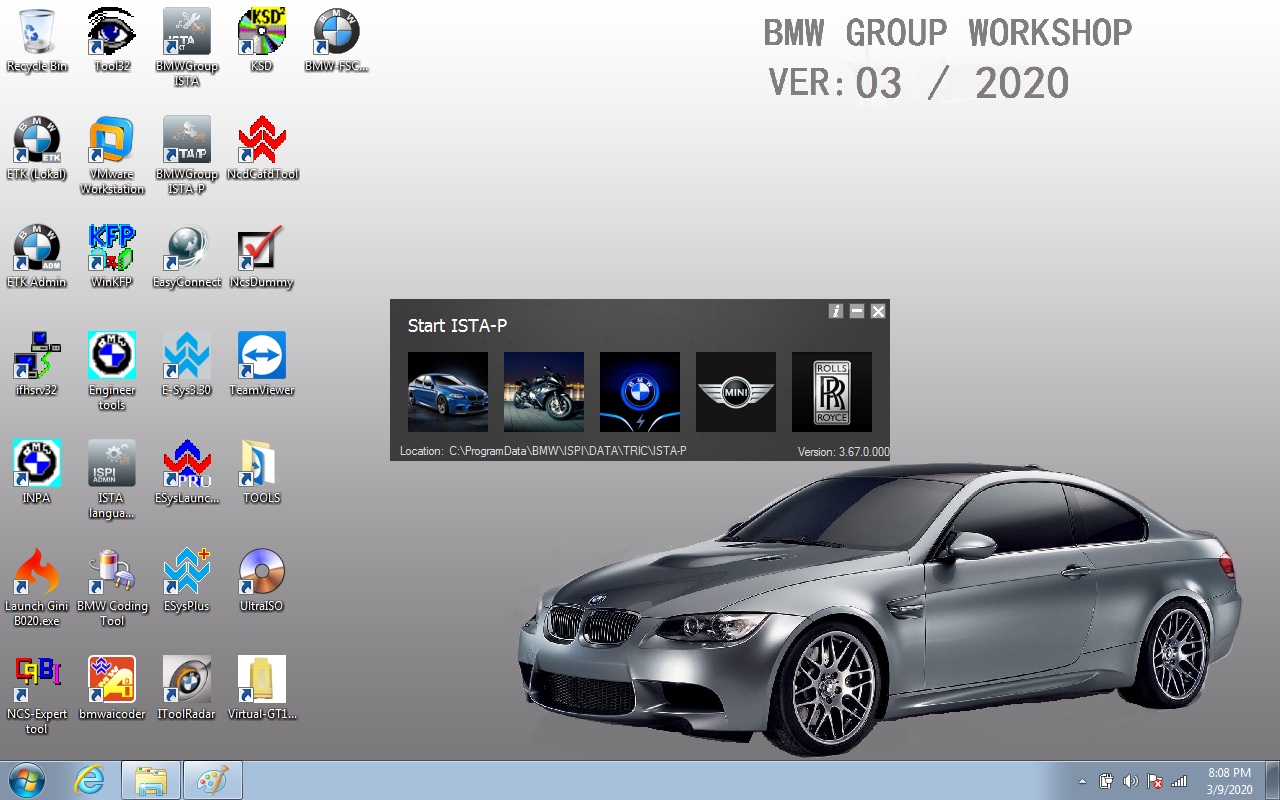 BMW ETK:
2019.11
BMW KSD:
2019.11 Multilanguage
BMW FSC Navigation Code Generator
BMWAiCoder for BMW Coding
BMW ICOM V2020.03, With free Software:
1. Get engineer version, INPA 5.00,winkfp 5.2.3,NCS 3.5.1, e-sys 3.30,data V67.0
2. get Chinese software DR.GINI B020
3. get count code navigation tool software FSC operator code
4. get one-clik hidden brush tool BMWAi V4.6
5. Add DIS Software for Old cars, DISV57 and DISV44,diagnosis and programming for BMW virtual machines
7. Support Vehicles: For BMW Cars,For BMW Motorcycle,For Rolls-Royce, For Mini Cooper
ISTA-P/ISTA-D Multi-language available in diagnosing, programming and TIS diagram circuit: British English, German, Spanish, French, Italian, polish, Portuguese, Turkish, Czech, Swedish, Dutch, Indian, Greek, Russian, Simplified Chinese, Traditional Chinese, Japanese, Korean and Thai.
BMW ICOM A2+B+C Function:
1. A2- OBD diagnostic supporting MOST, D-CAN and K-CAN protocols
2. B–diagnostic via MOST bus, and have connection to A-interface via USB connection.
3. C–20-pin cable for old models.
BMW ICOM A2+B+C Special Features Compared with ICOM:
1. The modified ICOM A2 for vehicles with OBD access receives a significantly more powerful processor and more storage capacity.
2. Robust aluminium case will help to avoid damage when using in harsh environments.
3. To protect the MOST connector, the ICOM B for vehicles with optical MOST access will be equipped with a soft cover made of rubber instead of the former plastic cap.
4. The ICOM C for old series with a diagnostics socket will be additionally equipped with an approx. 20 cm long cable, which facilitates the connection of the ICOM A2 and makes storage in the engine compartment easier.
5. BMW ICOM A2+B+C support BMW cars till 2019 year. Support BMW & MINI full system diagnose and offline programming.
Package List:
1pc x BMW ICOM A2 Moudel
1pc x BMW ICOM B Moudel
1pc x BMW ICOM C (BMW 20pin Cable)
1pc x USB Cable
1pc x OBD2 Cable
1pc x LAN Cable
1pc x Second Hand Laptop Lenovo X230 Laptop (All software activated. All system ready to use)