Product Description
Kess V2 V5.017 Plus Ktag V7.020 ECU Programmer Master Version No Tokens Limit
KESS V2 Master
1.Software Version: V2.80 (Latest)
2.Fireware Version: V5.017
KTAG
1.Software Version: V2.2.5 (Newest)
2.Fireware Version: V7.020
Why you need kess 5.017 and ktag 7.020 together?
1.Different ECU Connection Way:
For Some Vehicles, KESS V5.017 can read and write ECU via OBD2 Cable Directly, do not need to open ECU, Easy To Operate !
But For Some Vehicles, It needs to disassemble ECU then can do ECU programming . K-TAG V7.020 works in this way ,K-TAG 7.020 read and write ECU via TRICORE or BDM Or Other Mode with special cable, But the software will guide you how to operate !
When you are not sure your vehicles ecu can be read and write via OBD2 Cable or must be disassemble, then it is better to get both KESS and KTAG
2. Different Vehicle Coverage:
KESS V5.017 and KTAG V7.020 both are universal Petrol & Diesel car/truck/tractor/motorcycle ECU Chip Tuning tools
But KESS v5.017 works better for more 12V gasoline cars, K TAG V7.020 works better for more 12V Diesel Cars and 24V trucks/tractors/motorcycles.
And KESS V5.017 can not work well For Toyota Denso 76F00XX ECU Protocol,But KTAG V7.020 can work For Toyota Denso 76F00XX very well ! Of course there is also some ECU protocols that KESS can work but ktag can not .
So you need to get get both kess v5.017 and ktag v7.020 together to cover the most vehicles and ecu protocols
Kess V5.017 Highlights:
1.Language: English, German, Spanish, Italian, Portuguese, French.
2.Latest Firmware Version: V5.017, Latest Software version: Ksuite V2.53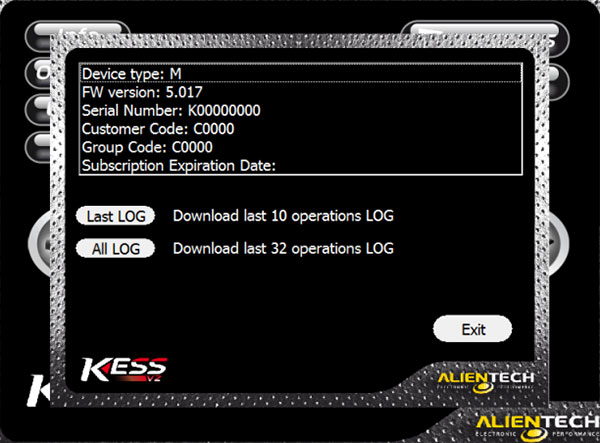 Ktag V7.020 Highlights:
1.Multi-Language Support: English, Italian, Deutsch, French, Portuguese, Spanish
2.Latest Software: Ksuite V2.25
3.2017 Latest Hardware: Firmware V7.020
Add New File type (FENDT/JCB/VALTRA TRACTOR BOSCH EDC17CV41 SISU ENGINE CAN
Newly Add BMW Gasoline F Chassis and Mercedes W222
Many encrypted new car models works: Toyota 76FXXX, PSA 17.4.4, Ford E83, VW 17.5.5 (1766), Mercedes-Benz 276ECU,Toyota 76F
100+ ECU Types added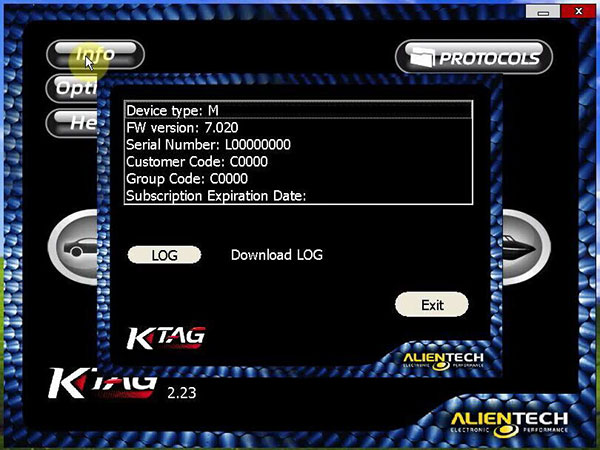 4.Supports BDM Function Well, no checksum error, available Protocols BDM MOTOROLA MPC5xx
5.Supports both Car, Motorcyle and Truck ECU Programming
6.No tokens need any more
7.Update: By CD or Download link only. (I can give you a link to download newest version of ktag software)

Tips on using Kess V5.017 and Ktag V7.020:
1. Please use the Kess and Ktag software we supply only
2. Please make sure disconnect your computer from interent before you install and use them
3. Please do not update Kess Ksuite and ktag ksuite software online, otherwise, it will damage the device

Package list:
1 full set of Kess V5.017
1 full set of Ktag V7.020
Please feel free to contact us ,If you have any question:
Email:
Sales@obd2.ltd
Whatspp: +8613632856735

Shipping Terms:
a) Items will be sent to all the countries over the world. This package will be sent by DHL, Fedex, EMS, UPS, USPS, Singapore Post or E-Packet .
b) Items will be checked carefully before sent out.
c) We will use air bubbles to wrap the items carefully.

Shipping Time:
a) Ships within 48 hours on working days after received the payment.
b) The shipping time is about 5-7 days via DHL, UPS, 5-10 days Via Fedex, 7-10 days via EMS, 7-30 days via USPS, Singapore Post or E-Packet to Worldwide
Note: We hope it arrive on time but since this is an international delivery, shipping time will be highly depended on the courier company and local customs/duties. Thank you for your understanding.
Return Policies:
Returns will be allowed only with prior authorization, and must be made within 30 days after package delivery.
Item conditions that allow returns Brand new Item, returns must include all accessories, Items must include original packaging
Other cases are as follows:
(1) When the item is defective, the item was sent in error, damaged in transit, or otherwise defective,It can not work once you receive it. In this case we allow returns. We bear the shipping cost.
(2) When you buy the wrong item, the item doesn't fit, or you don't want the item, the item you return need to be brand new. you need bear shipping costs.

Contact Us:
Our Email sales@obd2.ltd 24 hours 7 days
And if nobody answer you online in time sometimes,do not worry.leave us a message or write down your desires,we will contact you as soon as possible.
Attention: PLZ leave your telephone number and address in detail when you take order in our website, it is very important to ship your order. (Customers from Brazil PLZ leave your Cutsom ID also, thanks!)