V2023.09 Mercedes BENZ C6 Xentry diagnosis VCI DOIP & AUDIO Mercedes BENZ C6 Diagnostic tool PLUS
Note: It is recommended that you choose the configuration with the Lenovo T450 laptop. We have installed all the software on the computer and you can use the product directly.
New Release mb star c6 support DOIP xentry vci diagnostic tool More function than mb star c4 free software
It supports MB diagnostic software Xenntry, For Mercedes Benz super engineer Vediamo and dedicated development software Monaco DTS, which has higher access rights than SDconnect C4/C5. VCI supports CAN/DoIP networks and can be used for diagnostics and writing of Audio & video entertainment systems for new cars.
MB Star C6 XENTRY C6 Star Diagnosis VCI Multiplexer for Mercedes Vehicles till 2023.
Xentry Diagnosis Specification:
1. Software: V2023.09 XENTRY/DAS Software
2. Firmware support online update
3. Connection: USB cable connect to the laptop
4. Support Vehicle: Support new Mercedes cars till 2023, old car models recommend purchasing SD Connect Multiplexer
5. Functions: Star Diagnostic & programming (Support SCN Coding request client have an online account)
6. Support DoIP Function (For Commander online programming)
7. Update Method: return SSD for update under a 1-year warranty, or buy a new HDD/SSD.
8. Warranty: Main Unit 1 Year Warranty, Free technical support for any device problem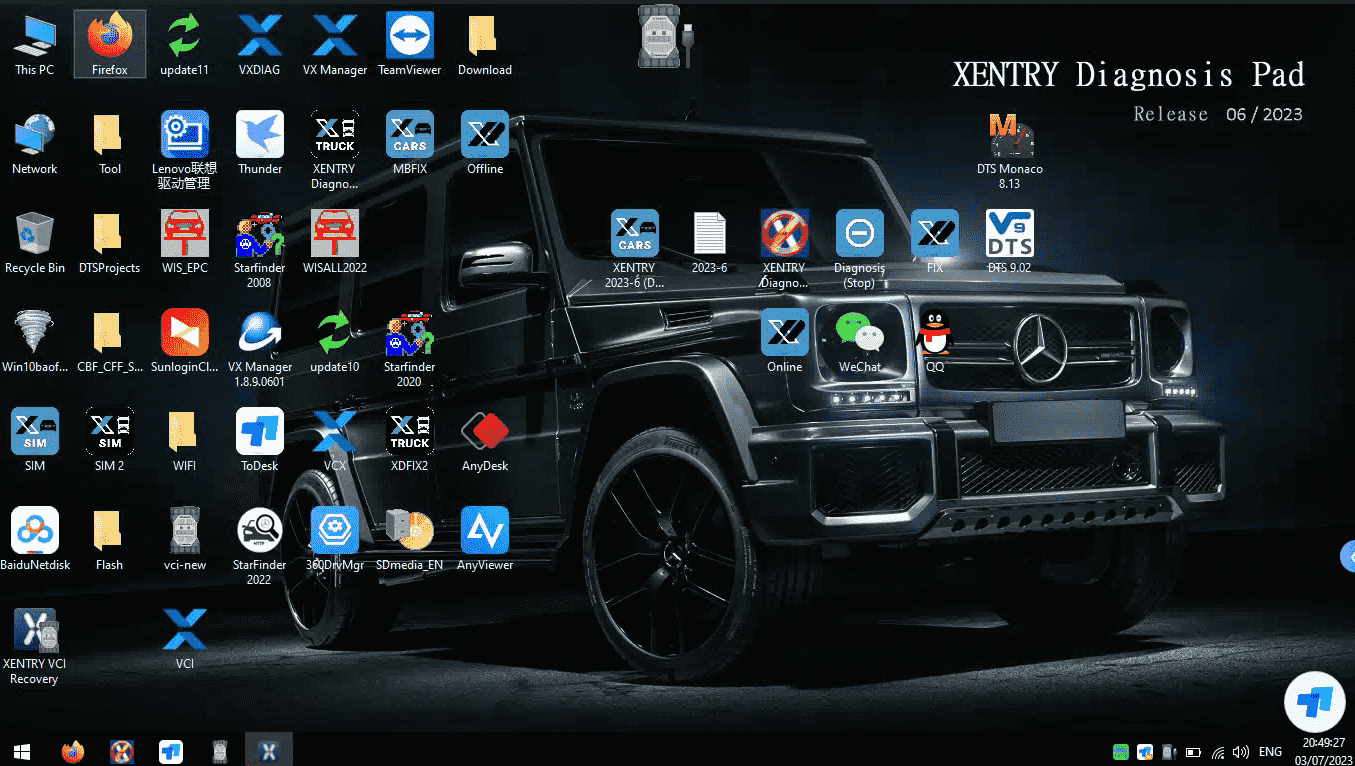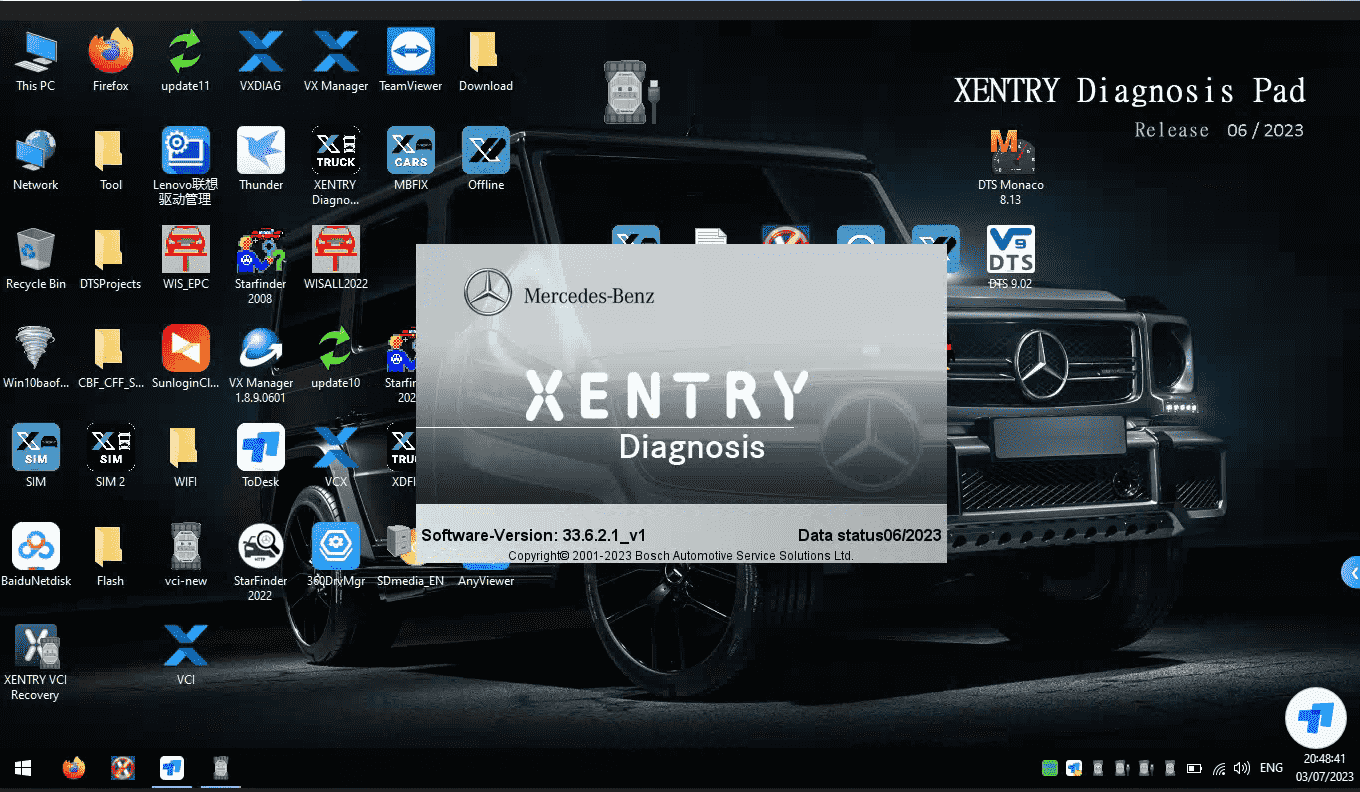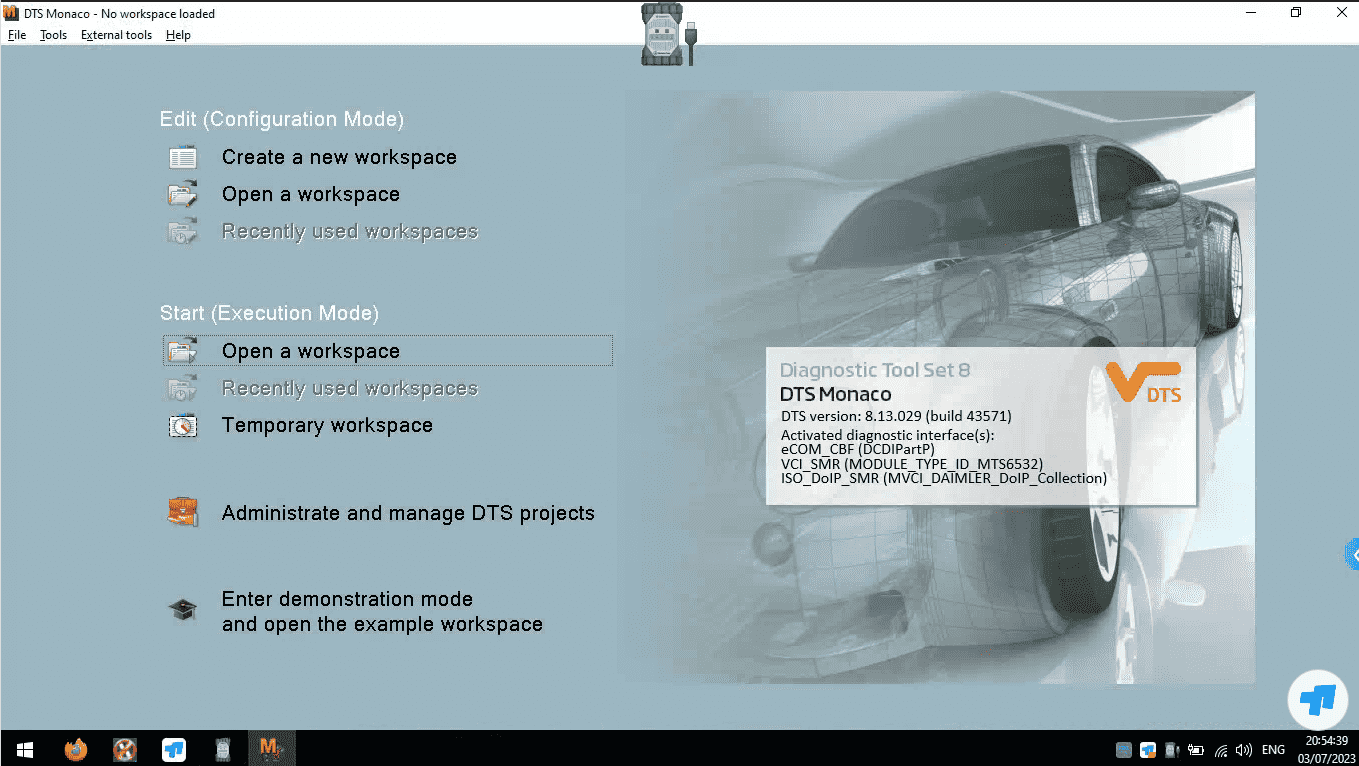 Mercedes Benz Xentry diagnosis VCI DOIP Pass thur interface C6 Features:
Can be used for all model series of For Mercedes For Benz vehicles
Support DoIP, cover more functions during SCN Coding than SD C4/C5
Functions including diagnosing, programming, simulation studying, repair information, automotive maintenance, technical service bulletin and so on
Diagnosis updates no longer necessary – firmware updates required on rare occasions
Does not need a power supply unit for external power supply
Dandy multiplexer with a small, sturdy construction (no PC core, battery, fan, or display)
Engines (All Gasoline & Diesel Systems)
Transmissions and Electronic Selector Modules
Airmatic and Active Body Control Suspension Systems
Traction Systems: ESP / ASR / ETS / ABS / BAS / SBC braking systems
Supplementary Restraint Systems (SRS) / Airbag, All body modules OCP / UCP / LCP / SCM / SKF / KFB / RCM / DCM's
Drive Authorisation System
Sam (Signal Acquisition) Modules
Electronic Ignition System (EIS)
Pneumatic System Equipment and ATA functions
Air Conditioning / climate control Systems
Instrument Cluster
Tyre Pressure Control
Parktronic System
Keyless Go
D2b Command & Audio Gateway (D2B and MOST networks)
TV Tuner
Headlamp Range Adjustment
Seat Electronics
Rvc, RST & Vario Roof modules
Automatic Clutch System ACS
M-Class Body Modules (AAM / EAM / DAS / SEM / VG Transfer Case)
Assyst & ASSYST + systems
Supported systems
Engine
Transmission
Climate control system
SRS (Supplementary restraint system)
ABS
ASR
MPL
GM
BENZ ORIGINAL ANTI-THEFT DASX SYSTEM
System «Keyless-Go» from Mercedes-Benz
OBD-II SYSTEM
Advantages
Light and easy-to-use
No built-in motherboards, hard-drives, fans, displays and batteries
No external power needed
No regular firmware update needed
Package list:
Package 1:
1pc x XENTRY Diagnosis VCI Bzen C6 Multiplexer
1pc x OBDII Cable
1pc x USB Cable
1pc x 256G SSD (V2023.09 software)
Package 2:
1pc x XENTRY Diagnosis VCI Bzen C6 Multiplexer
1pc x OBDII Cable
1pc x USB Cable
1pc x second hand Lenovo T450 laptop (V2023.09 software)
Second Hand Laptop Lenovo T450
Specification
:
Brand
: Lenovo
Condition
: Used
Type
:Laptop/Notebook
Screen Size
:12.5
Processor Type
:Intel (R) Core(TM) I5-5200U CPU
Memory
: 8GB