Best quality GM MDI 2 MDI II Diagnostic Tool Multiple Diagnostic Interface With wifi V2023.05
Highlights of GM MDI 2:
Can do cars from 1990-2023 Year Support WIFI
Software version:
V2023.05
GM MDI Manager version:
V8.5.33.154
Update time: GM Global
V2023.05
Fully tested and works perfectly
High speed and low-speed GMLAN
Supported Protocol: UART, Class 2, KWP2000,GMLAN (CAN)
For all GM CHEVROLET BUICK CADILLAC GMC HUMMER PONTIAC SAAB Vauxhall/Opel 16 pin vehicles from
1996 to 2023
Multi-language: German, Spanish, French, Italian, Dutch, Portuguese, Vietnamese, Russian, Thai, Japanese, Korean, English, Chinese
Tech2win: English only
Language: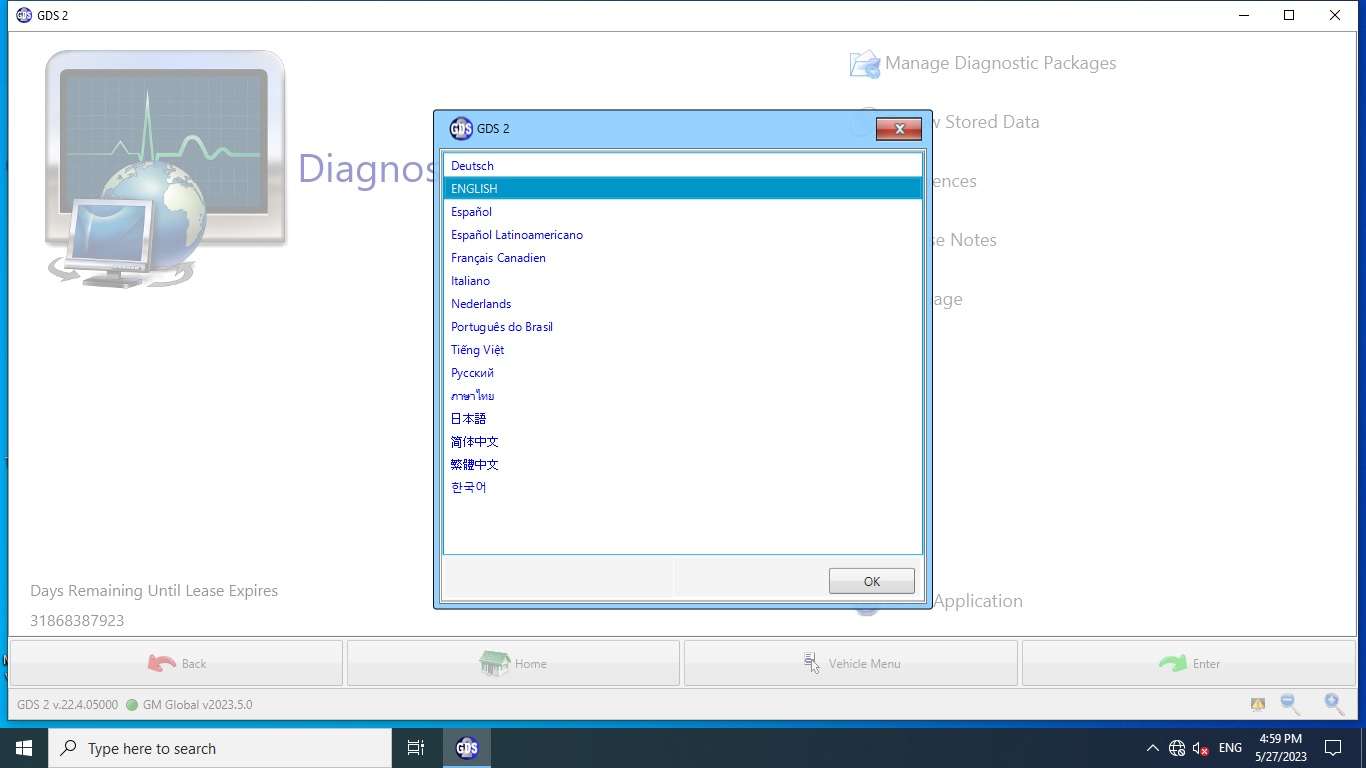 Vauxhall / Opel MDI 2 (Tech 3) OEM Level Diagnostics
MDI scan tool is the Multi Diagnostics Interface
Works as the high-quality Vauxhall / Opel dealer diagnostic interface
Can be used with Global TIS, GDS 2, Tech2Win software on a new laptop
Provides full dealer level diagnostics and programming
Supports all Vauxhall /Opel 16 pin vehicles from 1996 to 2023
Perfoms quickly and used easily to make customers happy and win new business by offering the exact same functions as the main dealers, including;
* Automatic vehicle recognition
* DTC reading and removal
* Complete list of live data streaming for all main ECU
* Recordable / playback of live data
* New software flash for existing ECU to fix drivability issues
* Programming and installation of new ECU (PCM, ABS, Instrument cluster, air bag, fuel pumps etc.,)
* Programming new keys
* Setting / removing speed limiters
* J2534 pass thru offering ECU re-flash and diagnostics for other vehicle manufacturers, when subscribed to their specified software
* More dealer specific functions
GM MDI 2 and GDS Background
MDI is an interface between the vehicle DLC and a PC (by wired USB, wired Ethernet, wireless Ethernet ) and TIS2web.
Can be Used for SPS programming on existing and future SGM vehicles
Required for diagnostics on new SGM Global A Electrical Architecture Vehicles
Used with TIS2Web, GM Global Diagnostics System (GDS), SPS and MDI Manager Software
Allows for GDS diagnostic
GM Multiple Diagnostic Interface (MDI)
All current and most legacy vehicle protocols: UART, KW2000, CLASS2, GM LAN, etc.
Needed for Global A architechture vehicles
Supports Service Programming System (SPS)
Passthrough progrmming on past model and Global A vehicles
Supports PC-Based diagnostics with rollout of the Global Diagnositc System (GDS) application
Includes Flight Recorder Mode
What protocols does the GM MDI 2 support?
For immediate use — At present, vehicles have two buses on the 16 pin connector
(high speed and low speed GMLAN). The GM MDI communicates using all of the existing GM protocols, the same as the GM Tech2:
- UART
- Class 2
- KWP2000
- GMLAN (CAN)
Beginning with the 2008 model year vehicles, Pass-Thru will be the only programming method available. (Remote will continue to be available for previous vehicle
When you test after 2010 year gm car, you can use gm gds2 software: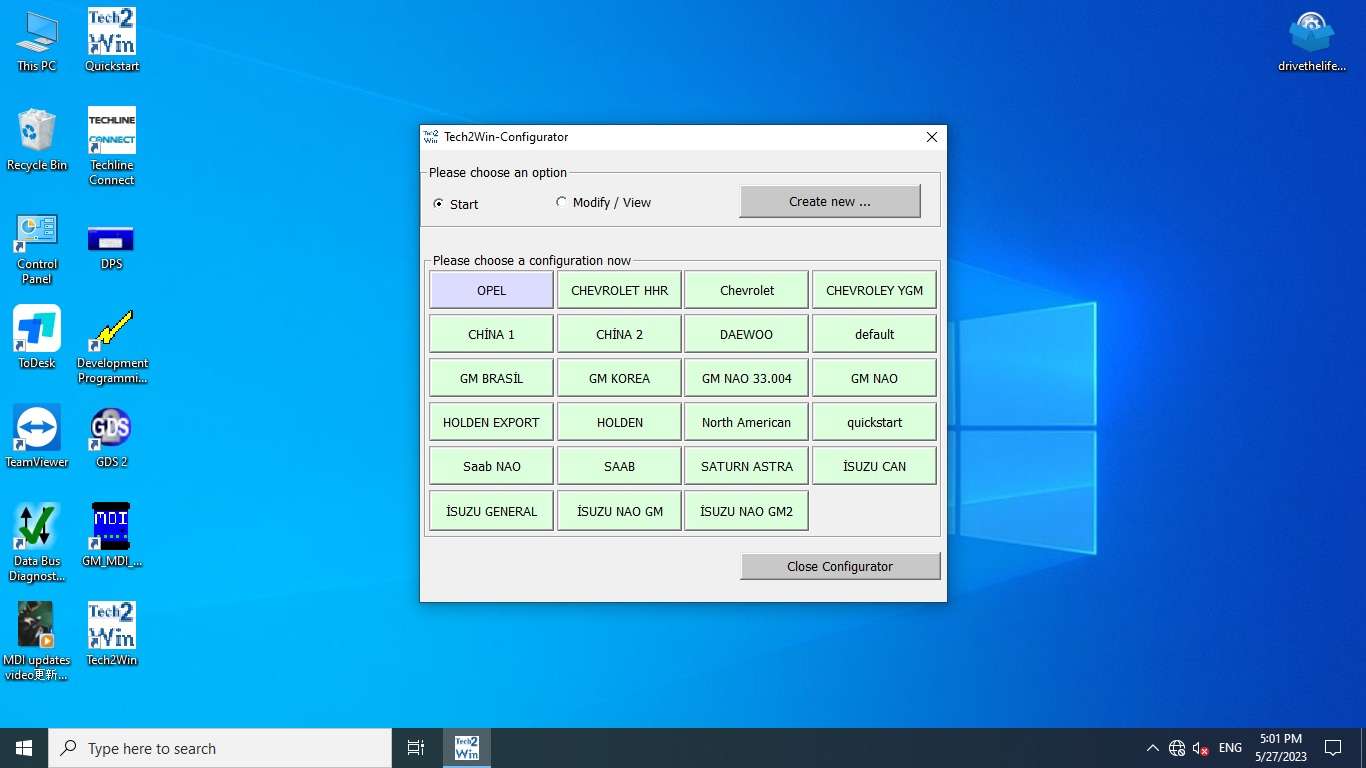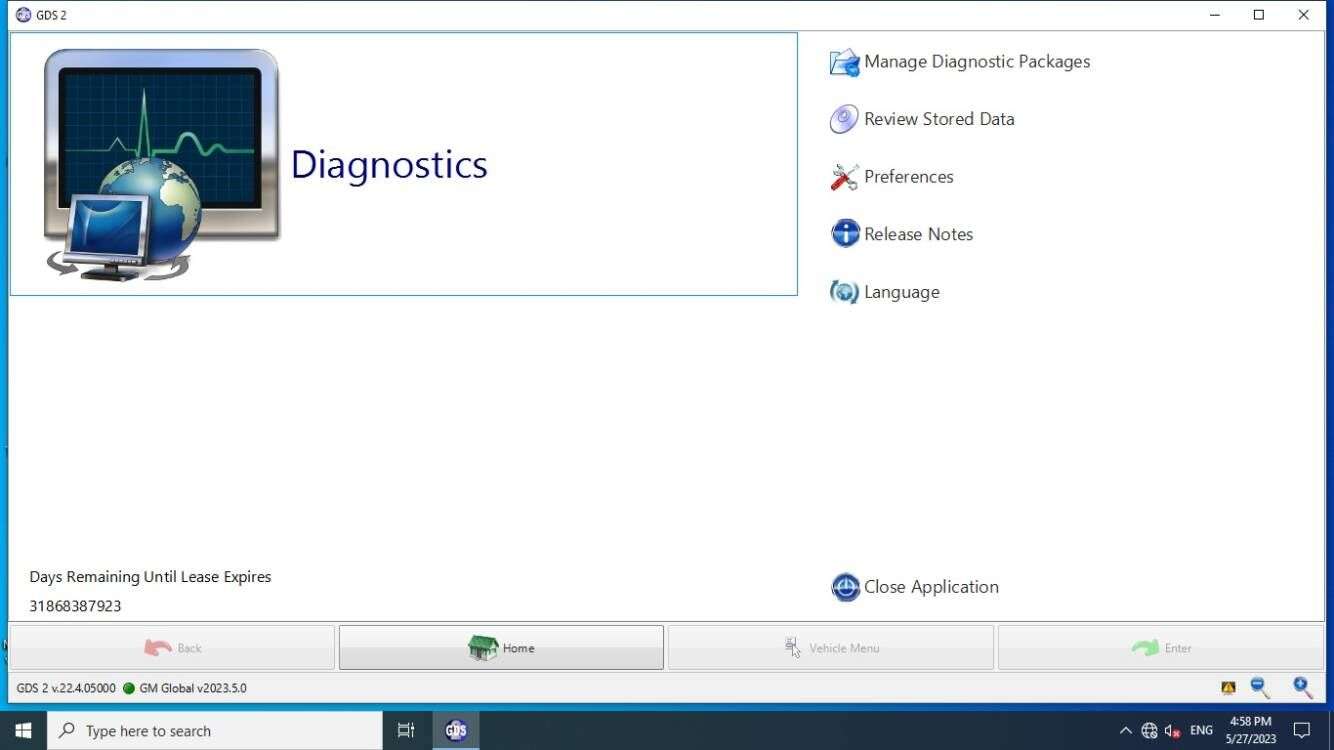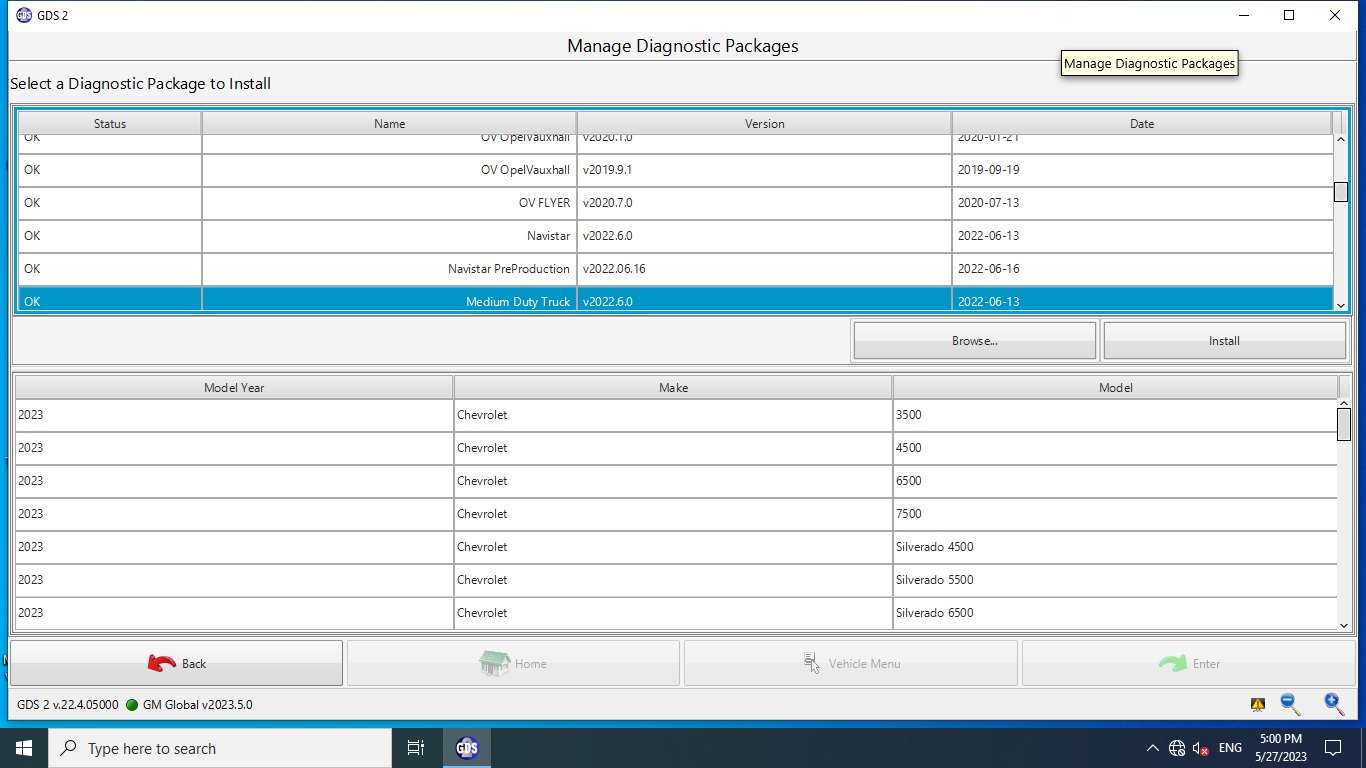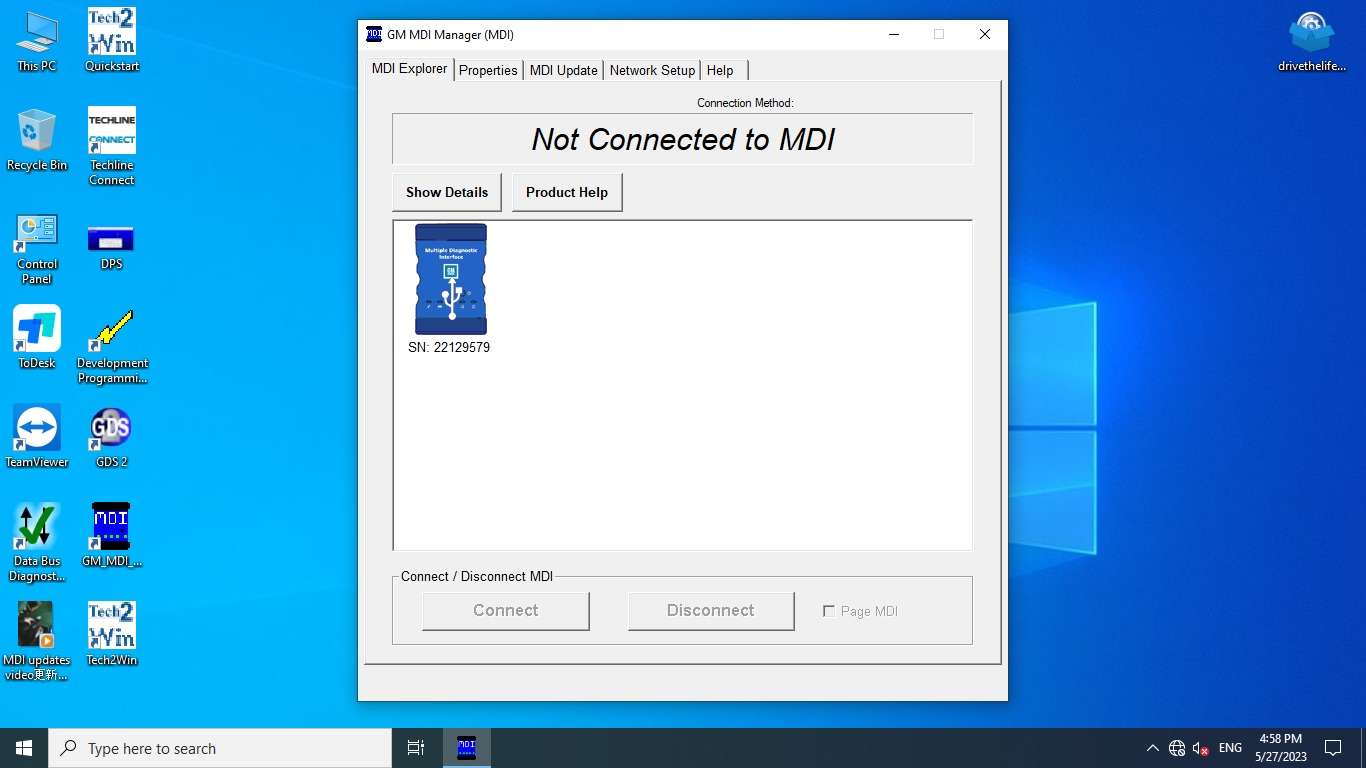 When you want to test before 2010 year GM car, you can use the tech2win software to test it,run fast and stable: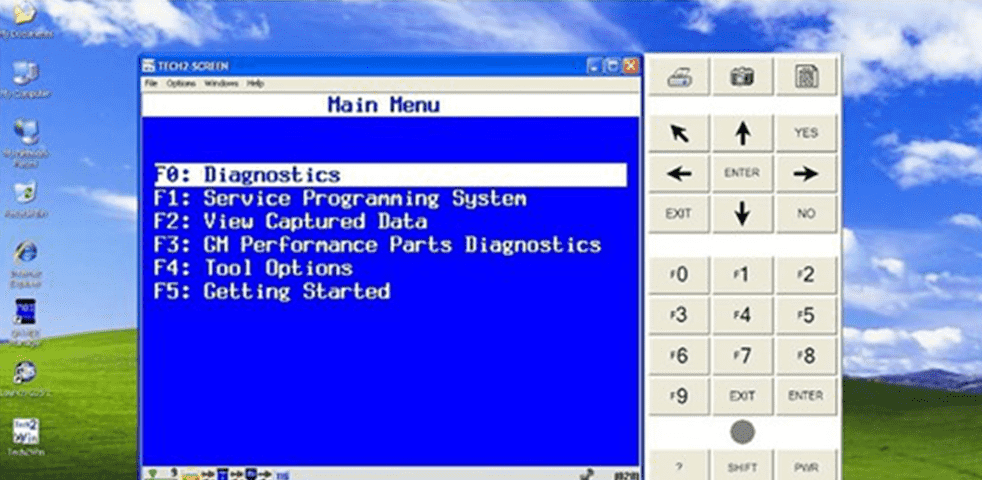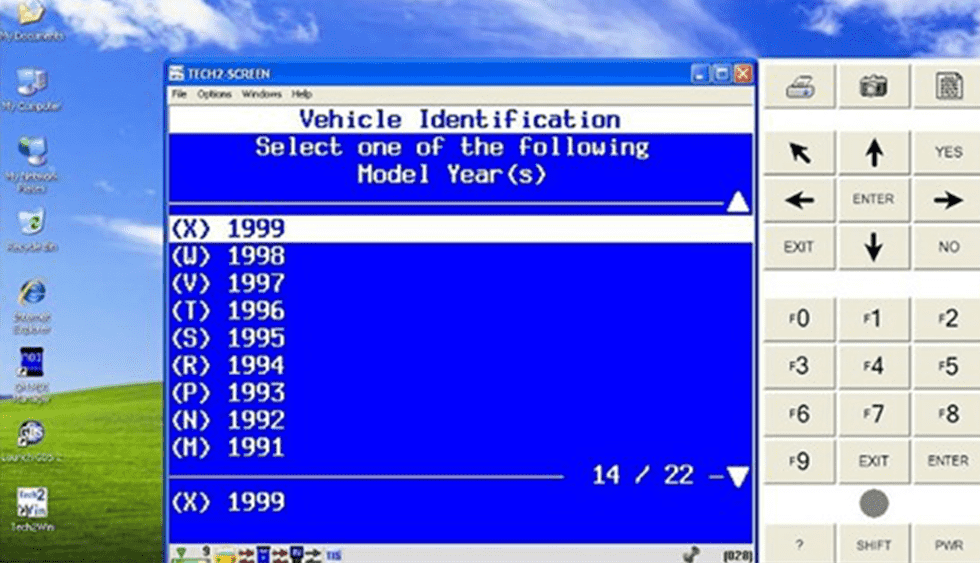 GM MDI 2 Scan Tool Package List:
1pc x GM MDI 2 Main unit
1pc x OBD2 Cable
1pc x USB Cable
1pc x HDD (option)