JLR Mongoose Pro V163 For Jaguar And Land Rover Support Till 2017
Highlights of JLR Mongoose:
1.Software Version: V163
2.Supported Language: English, German, Russian, French, Dutch, Portuguese, Japanese, Spanish, Italian and Simplified Chinese.
3.Update: By CD
4.Support Car Model: Jaguar and Land Rover after 2005 till latest 2017
5. Operating System: Win7 and Windows XP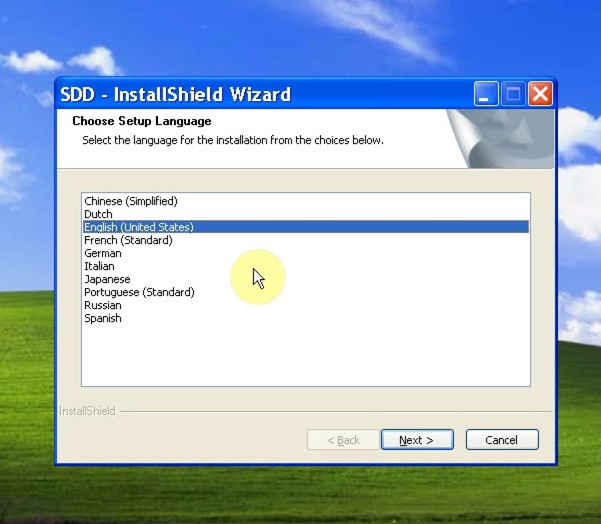 6. Username: JLR9A8172
Password: L538X760
7. Support L316, L319, L320, L322, L359, L538 Land Rover Vehicle Lines
8. Support X100, X150, X202, X250, X350, X351, X400 Jaguar Vehicle Lines

V163 JLR SDD software :
https://mega.nz/folder/DpBi3ZCT#InhSYxHhoB6d9sWG3ZyEwg

Please note: No Internet Connecting, Or it will make damage to JLR Mangoose!!!

Computer System Requires: Win 7 and Win XP

Notice :
1.No Internet Connecting, Or it will make damage to JLR Mongoose!!!
2.Computer System Requires: Win7 and Windows XP

Description:
Mongoose is a low-cost, high-performance vehicle network interface that connects a laptop directly to the Bus Network via the OBD-II connector. Drew Technologies designed this product to be affordable for Professional Technicians, CarPCs, the aftermarket, and automotive enthusiasts.

Key Features of the Mongoose JLR for Jaguar & Land Rover
Lost cost, high performance pass-thru diagnostic tool for use with PC
USB Diagnostics tool for CAN and ISO9141 vehicles
Supports reprogramming for Jaguar 2005& up, Land Rover 2005 & up.
Simple packaging with electronics contained inside the cable.

Bus Protocols Supported By the Mongoose JLR for Jaguar & Land Rover

CAN Bus (details published soon)
More details published soon

Diagnostics with the Mongoose JLR for Jaguar & Land Rover
The Mongoose JLR is a USB pass-thru device that utilizes the SAE J2534-1 API. What this means is that the Mongoose JLR uses a standard communications interface to the vehicle, allowing it to work with 3rd party diagnostic applications. Different diagnostics and data logging applications supported are currently supported by the Mongoose, with more being added all of the time. NEW! Jaguar / Land Rover are now supported for dealer level diagnostics & module programming using their software (available here) and the Mongoose JLR. This includes 2005 & Up Jaguar and 2005 & up Land Rover,and requires a subscription to IDS version 125 & up.

Jaguar-Land Rover Features:
1. Data Lists
2. Active Tests
3. Monitor
4. Utility tests
5. Reprogramming
6. Diagnostics Trouble Codes

Bus Protocols:
1. J1850PWM / SCP
2. ISO9141 / KWP2000
3. ROSCO
4. Medium Speed CAN
5. CAN Bus (capable of ISO 15765, GMLAN, and ISO14229)

Package List:
1pc x JLR cable
1pc x CD

Installation CD with device driver (J2534 compatible)
The Mongoose JLR includes a J2534 driver and delivers full-speed (12mps) USB 2.0 performance. This version is compatible with late model J2534 compliant Jaguar & Land Rover models. This includes 2005 & Up Jaguar and 2005 & up Land Rover, requires a subscription to IDS version 125 & up.

FAQ:
Q: Which year Jaguar car can this cable do?
A: This JLR MAGNOOSE can only do Jaguar car after 2005 year, can not do before 2005.

Q: Can your SP116 JLR Mongoose work with ford VCM in same pc?
A:No,it can not.And JLR software must be installed on C disk.

Q:Hello,I buy a SP116 JLR MONGOOSE from you,but it can not do 2012 RANG ROVER EVOQUE ,no response,can't it do 2012 car?
A:No,it can not do.

Q:Can it program land rover car?
A:It can do part of it,after 2005.

Q:I want to update it to Mongoose Pro.

A:Sorry,we cannot provide this.
Please feel free to contact us ,If you have any question:
Email:
Sales@obd2.ltd
Whatspp: +8613632856735

Shipping Terms:
a) Items will be sent to all the countries over the world. This package will be sent by DHL, Fedex, EMS, UPS, USPS, Singapore Post or E-Packet .
b) Items will be checked carefully before sent out.
c) We will use air bubbles to wrap the items carefully.

Shipping Time:
a) Ships within 48 hours on working days after received the payment.
b) The shipping time is about 5-7 days via DHL, UPS, 5-10 days Via Fedex, 7-10 days via EMS, 7-30 days via USPS, Singapore Post or E-Packet to Worldwide
Note: We hope it arrive on time but since this is an international delivery, shipping time will be highly depended on the courier company and local customs/duties. Thank you for your understanding.
Return Policies:
Returns will be allowed only with prior authorization, and must be made within 30 days after package delivery.
Item conditions that allow returns Brand new Item, returns must include all accessories, Items must include original packaging
Other cases are as follows:
(1) When the item is defective, the item was sent in error, damaged in transit, or otherwise defective,It can not work once you receive it. In this case we allow returns. We bear the shipping cost.
(2) When you buy the wrong item, the item doesn't fit, or you don't want the item, the item you return need to be brand new. you need bear shipping costs.

Contact Us:
Our Email sales@obd2.ltd 24 hours 7 days
And if nobody answer you online in time sometimes,do not worry.leave us a message or write down your desires,we will contact you as soon as possible.
Attention: PLZ leave your telephone number and address in detail when you take order in our website, it is very important to ship your order. (Customers from Brazil PLZ leave your Cutsom ID also, thanks!)