New Holland Electronic Service Tools (CNH EST 9.8 8.6 engineering Level) CNH kit diagnostic tool
Advantage
: Our package with 6+9pin and 9pin diagnostic cable which can work for more vehicles and testing for more system than other sellers in the market
CNH9.8 software download link: https://mega.nz/folder/HGQABJqb#qJLT2MEDbNNIJNRwX88d5g

NOTE:
1.If you selected option 1:
1.If you choose CNH EST 8.6 Dealer Level Software, we will provide you with a registration machine, and you can activate the software yourself

2.If you selected option 2:
CNH EST 9.8 2023 Diagnostic Software will be installed in a 256G SSD hard drive. After receiving the hard drive, please contact our customer service to remotely activate these software for you.

3.If you selected option 3:
CNH EST 9.8 2023 + ETimGo 8.6 Full 04.2022 software will be installed in a 512G SSD hard drive. After receiving the hard drive, please contact our customer service to remotely activate these software for you.

The software is 9.8 engineering level,CNH EST8.6 software is dealer level.engineering level has more functions than dealer level and CNH 9.8 is with diagnostic procedure.

Type of catalogue: CNH EST 9.8 Diagnostic Software
Make: Case, New Holland
Region: WorldWide
Languages: English, Italian, Russian, Polish, Spanish, French, Portuguese, German, Dutch, Danish.
OS: Windows 10 and Windows 11 64 bit
The brand new version of New Holland CNH EST works with OS Windows 10 64 bit / 11 64 bit, except Home editions). If you have windows 7/ 8, we can offer you a previous version of CNH EST, as the 9.8/9.7 versions no longer support Windows 7 / 8and in some cases won't even loading.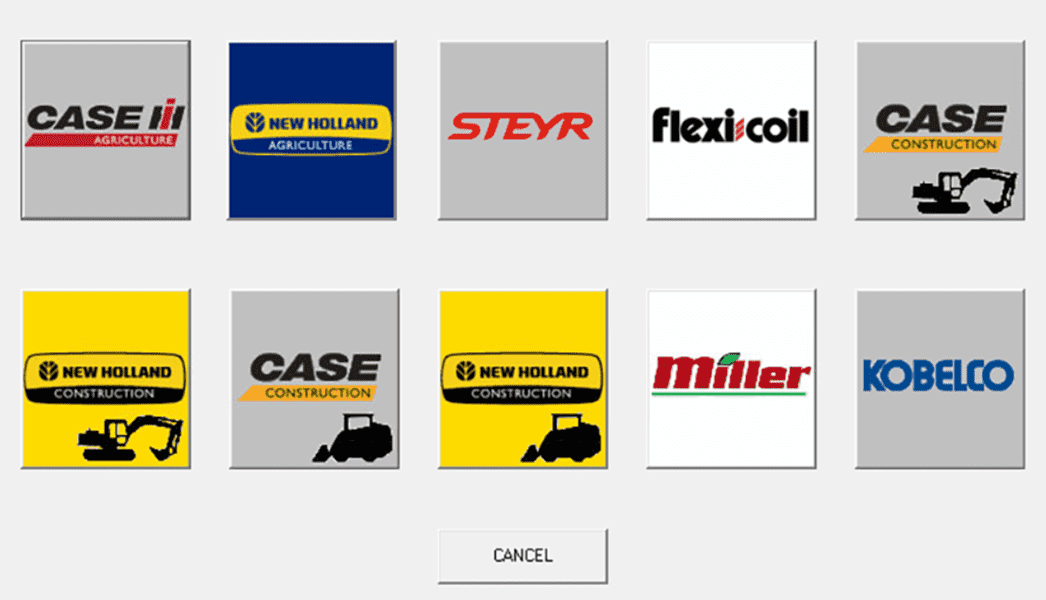 New minimum PC specifications
All computers must use a 64-bit version of their operating system. The older 32bit options are limited to 4 gigabytes of RAM, and cannot provide enough performance to run these programs.

Minimum Specifications
Processor: Intel Core i5 Processor or higher;
RAM Memory: 8 GB or greater;
Operating System: Windows OS: 64-bit (Mandatory) Windows 10 and Windows 11
Hard Drive: 250 GB or greater;
Ports: One 9 pin Serial port (preferred) OR USB to RS-232
Converter - FTDI Chipset)
Two USB ports
10/100 Ethernet
WiFi 802.11b / g
Bluetooth
Mobile Wireless (recommended)
The following brands of the CNH group are covered:
New Holland (Agriculture and Construction)
New Holland FK (Fiat-Kobelco)
New Holland O&K (Orenstein & Koppel)
CASE (Agriculture and Construction)
STEYR
KOBELCO
Iveco (Astra) (articulated dump trucks only)
Flexi-Coil
Sumitomo (S.H.I.)
Link-Belt

New Holland Electronic Service Tool allows you to:
• Check the status of parameters;
• Retrieve faults;
• Run diagnostic tests;
• Make ECU and parameter programming;
• Monitor active and logged diagnostics;
• View and change ECU configuration;
• View diagnostic procedures and schematics.
• Troubleshoot problems;
• Run scope diagnostics;

E.A.S.y - additional engine diagnostic and download tool for connection directly to ECU to perform diagnostic, programming and ECU reload by K-Line protocol.

CNH Engine Download Tool operates from within the EST program to perform the following engine download operations:
• Provide Engine Control Unit (ECU) programing update capability;
• Provide blank ECU initialization and programming capability;
• Provide ECU programming reassignment for blank and other ECUs;
• Provide ECU download crash recovery.

NOTE:
This can perform diagnostic, programming and ECU reload by K-Line protocol with E.A.S.y software for Iveco engines.

CNH DPA5 Interfaces OEM 380002884. This interface is Working 2 CAN and K line ( for diagnostic CASE and New Holland with IVECO Engine with EASY under EST
2022.04 eTimGo 8.6 for CNH EST All Brands OFFLINE Repair Manual
Size: Etimgo 100 Gb
Language: English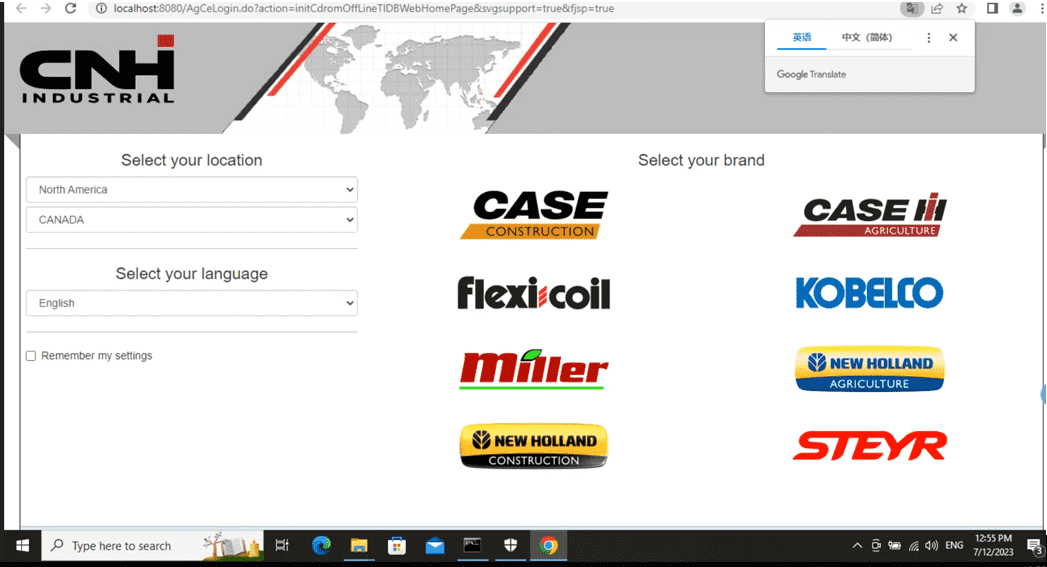 Depending on the particular model there will be all the manuals, bulletins electrical diagrams and diagnostic procedures, or even parts catalogs (if you are interested in a specific model or series - ask us, we will check its availability).

eTIM GO offline document access: (For some model series this information may be incomplete, it's getting updated from time to time. This is how the application works, please ask for particular model series info if it's very important for you)
Falt Code Resolutions
Wiring Schematics
Complete Service Manuals
Installation instructions
Operator's manual
Knowledge Articles
Service Bulletin
Standard Repair Time

Each brand contains the following tabs:
- Dashboard
- Product
- Document
- Search

You can easily navigate the tabs looking for the information and data you need.

To your attention is presented the Offline Database eTimGo AGCE for CNH EST all brands:
* Case Agriculture
* Case Construction
* New Holland Construction
* New Holland Agriculture
* Flexicoil
* Miller

Packing list :
1.cnh est DVD or SSD for 1 PC activation (we will remote help you installation by teamviewer )
2 .Dearborn Protocol Adapter 5 (DAP5 white interface) full New interface for New holland and Case
3.Usb cable
4.New 9-pin Deutsch CNH cable
5.6+9 pin cable
6.ToolBox
One Year Warranty
Software display: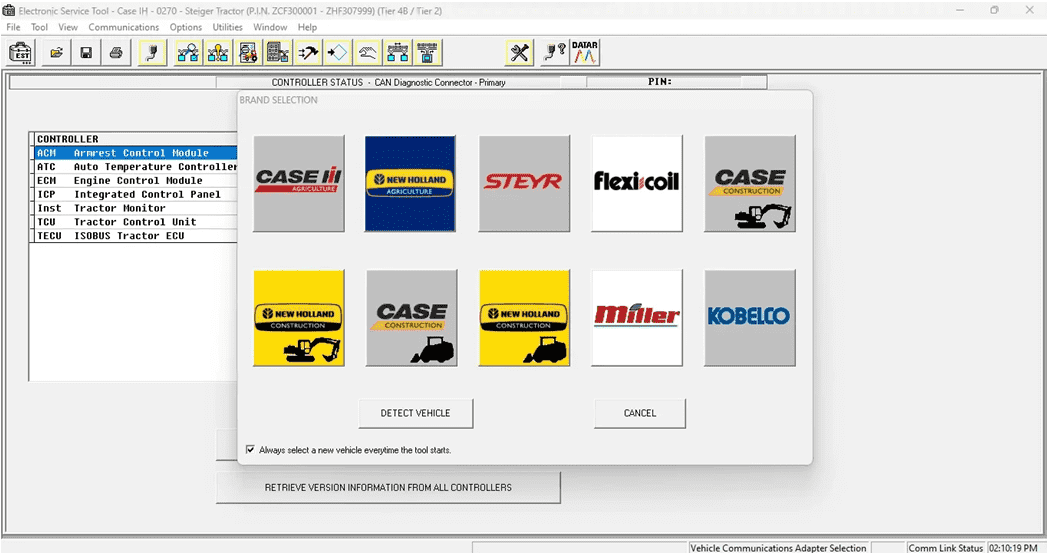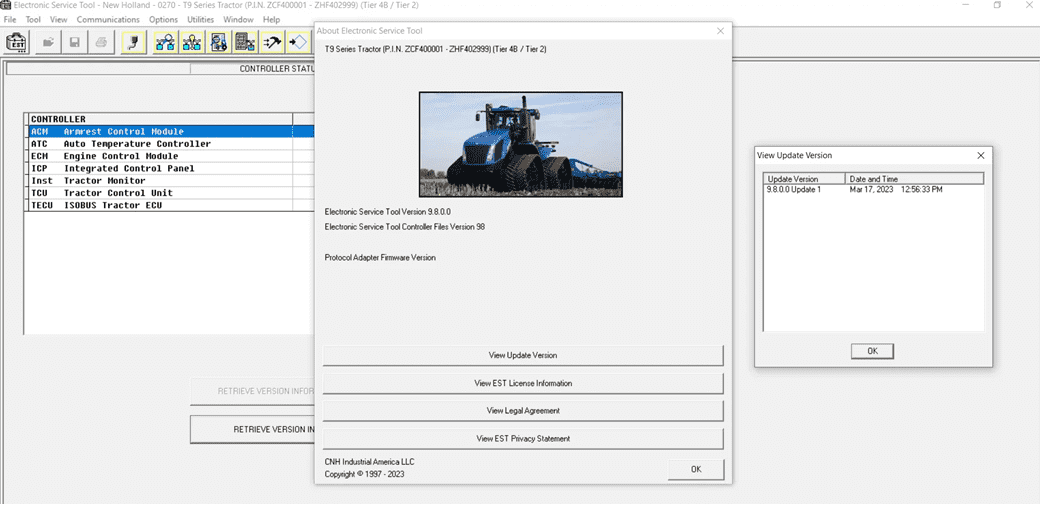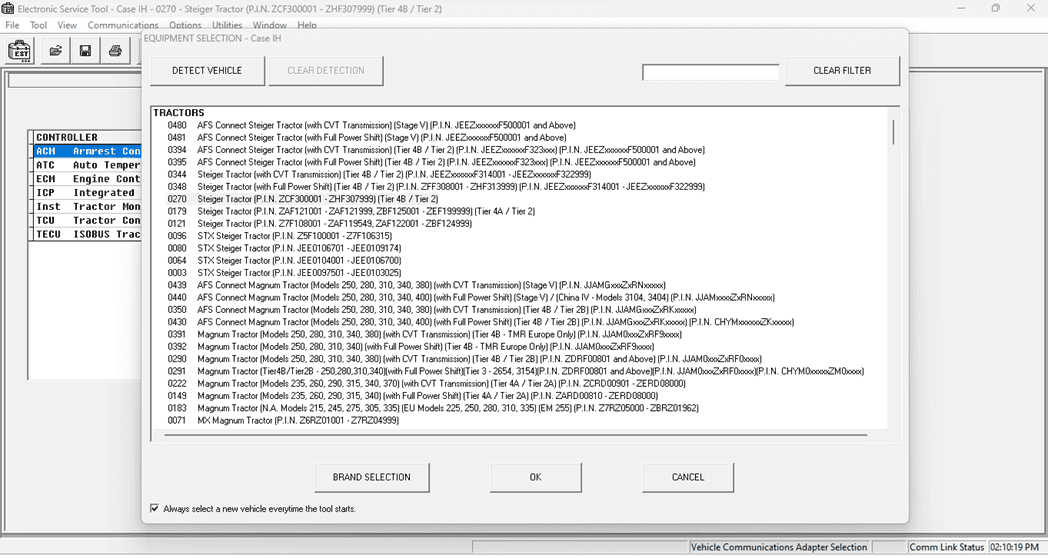 Please feel free to contact us ,If you have any question:
Email:
Sales@obd2.ltd
Whatspp: +8613632856735

Shipping Terms:
a) Items will be sent to all the countries over the world. This package will be sent by DHL, Fedex, EMS, UPS, USPS, Singapore Post or E-Packet .
b) Items will be checked carefully before sent out.
c) We will use air bubbles to wrap the items carefully.

Shipping Time:
a) Ships within 48 hours on working days after received the payment.
b) The shipping time is about 5-7 days via DHL, UPS, 5-10 days Via Fedex, 7-10 days via EMS, 7-30 days via USPS, Singapore Post or E-Packet to Worldwide
Note: We hope it arrive on time but since this is an international delivery, shipping time will be highly depended on the courier company and local customs/duties. Thank you for your understanding.
Return Policies:
Returns will be allowed only with prior authorization, and must be made within 30 days after package delivery.
Item conditions that allow returns Brand new Item, returns must include all accessories, Items must include original packaging
Other cases are as follows:
(1) When the item is defective, the item was sent in error, damaged in transit, or otherwise defective,It can not work once you receive it. In this case we allow returns. We bear the shipping cost.
(2) When you buy the wrong item, the item doesn't fit, or you don't want the item, the item you return need to be brand new. you need bear shipping costs.

Contact Us:
Our Email sales@obd2.ltd 24 hours 7 days
And if nobody answer you online in time sometimes,do not worry.leave us a message or write down your desires,we will contact you as soon as possible.
Attention: PLZ leave your telephone number and address in detail when you take order in our website, it is very important to ship your order. (Customers from Brazil PLZ leave your Cutsom ID also, thanks!)